We Can Help You Get Started Today!
Contact us today to learn more about starting your own Duct Cleaning Business! Click on the link below or call us at
702-454-5515.
At Air-Care, we're revolutionizing the air duct cleaning industry with over 40 years of expertise. Our mission is to enhance air quality in homes and businesses while empowering entrepreneurs through comprehensive training programs. These courses cover everything from technical aspects of residential and commercial cleaning to effective marketing and pricing strategies. We're committed to your success, offering lifetime support and state-of-the-art equipment, like our electrostatic air filters and the innovative Max Fogger. These products are designed not just for cleaning, but for ensuring a healthier living and working environment.
Our customers' testimonials reflect our impact and reliability in the industry. They praise the quality of our equipment, our professional support, and the tangible difference our services make in improving indoor air quality. Join us at Air-Care, where we're not just cleaning air ducts; we're creating a healthier, cleaner future, one breath of fresh air at a time.
Air-Care Features
• A Full Line of High Quality, Professional
• Air duct Cleaning Systems
• Training Programs
• Long Term Support
• A National Network of Air Duct Cleaners
• Equipment Leasing Programs
• U.S. and International Contractor Inquiries Welcome
Air-Care Benefits
• Gain unlimited earnings
• Realize a 50 – 70% net profit
• Operate with a low overhead
• Offer your existing and potential customers clean indoor air
• Use existing carpet cleaning equipment to add duct cleaning services
• Start your own business for under 10K
Equipment Choice
Air-Care offers a versatile selection of affordable, high-performance air duct cleaning equipment, ideal for both new businesses serving residential and small commercial clients, and experts handling large commercial ventures. We provide personalized guidance to help you choose equipment tailored to your needs. Developed from practical experience, our durable tools are designed to endure, ensuring long-term reliability and effectiveness.
Training Available
Make sure the company you choose offers extensive air duct cleaning video training to kickstart your venture. Air-Care has in-depth training in all facets of the business, covering residential and commercial cleaning. Our tutorials include equipment use, procedures, and crucially, marketing and pricing strategies. With over 40 years in duct cleaning, Air-Care's expertise is invaluable. As our client, you'll gain lifetime support for project queries, quoting assistance, and equipment upkeep. We're just a call away for any help you need.
Costs
We strongly advise you to explore the market thoroughly before making a decision. However, ensure that Air-Care is your final stop. This strategy will help you recognize the inflated prices in the market and appreciate the value we offer. At Air-Care, we pride ourselves on providing the most competitively priced filters and equipment in the industry, striking the perfect balance between quality and affordability, and ensuring you receive the best value for your investment.
Support
Bear in mind, "The bitterness of poor customer service lingers far beyond the sweetness of a low price." At Air-Care, we have a dedicated team for both administrative and technical support, ready to assist with your every need. From choosing the right equipment to job protocols, and from estimating to pricing, our experienced staff is committed to ensuring your satisfaction and success in every aspect of your business.
Air-Care Business Opportunity FAQs
Q: What are the main features of the Air-Care business opportunity?

A: Air-Care offers a full line of high-quality, professional air duct cleaning systems, training programs, long-term support, a national network of air duct cleaners, equipment leasing programs, and welcomes U.S. and international inquiries.

Q: What are the benefits of starting a duct cleaning business with Air-Care?

A:

Benefits include potential for unlimited earnings, 50-70% net profit margin, low overhead, the ability to offer clean indoor air services, using existing equipment for duct cleaning, and starting a business for under $10,000.

Q3: What kind of training does Air-Care provide?

A:

Air-Care provides comprehensive training covering equipment, procedures, marketing, and pricing strategies for residential and commercial cleaning, along with lifetime support for project questions, quoting, and equipment maintenance.

Q: Does Air-Care offer a variety of equipment choices?

A:

Yes, Air-Care has designed a range of air duct cleaning equipment suitable for both start-ups and professionals handling large commercial projects.

Q: How does Air-Care ensure competitive pricing?

A:

Air-Care offers competitive pricing for filters and equipment in the industry and provides financing options.

Q: Is there any financing option available for purchasing equipment?

A:

Yes, Air-Care offers leasing options for equipment through a partnership with LeaseProcess.com.
Message from our President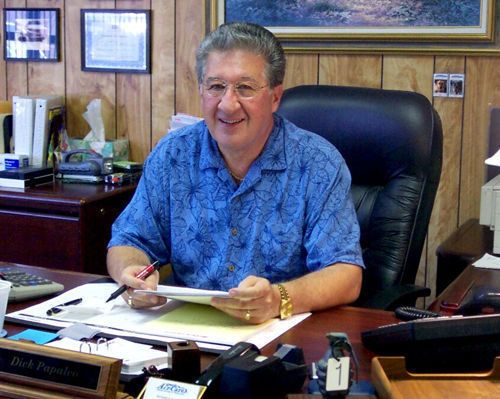 Thank you for your interest in our Air-Care Program. I think most of you are aware of the extreme growth of our industry and all you need to do is look at the newspaper or listen to the local news regarding the subject of indoor air quality. The sleeping giant has awakened and everyone who is involved in this industry should prosper. Being prepared and trained in this discipline is essential to your success. Only the professional companies will survive the long term. It is our objective and mission to offer services and products to help you become that professional and to achieve your individual goals. This year will in my opinion be a benchmark year for the indoor air quality industry. This is the year where people who are intended to be involved in this unique subject area need to get a position of strength and identity and that is exactly what our goal is. We hope we can help you achieve that same objective. If you are serious, we suggest you get started now! We look forward to hearing from you soon.